The three lead actors in Rock of Ages grew up with the music of 80s glam bands as the soundtrack of their generation. The musical, performed at Naples' TheatreZone April 27-May 7, is an homage and send-up of 80s hair bands like Styx, Journey, Bon Jovi, Pat Benatar, Twisted Sister, and Poison.
Rock of Ages' three lead actors — Brittany Ambler, Quinn Corcoran and Robert Koutras — have all achieved the coveted status as Equity actors, the distinction of a professional actor. Brittany and Quinn are based in New York City and Robert hails from Hollywood, Fla. "These actors fit their roles to a T," says Mark Danni, TheatreZone's founding artistic director. "They are intimately familiar with the music and bring both humor and gravitas to their characters."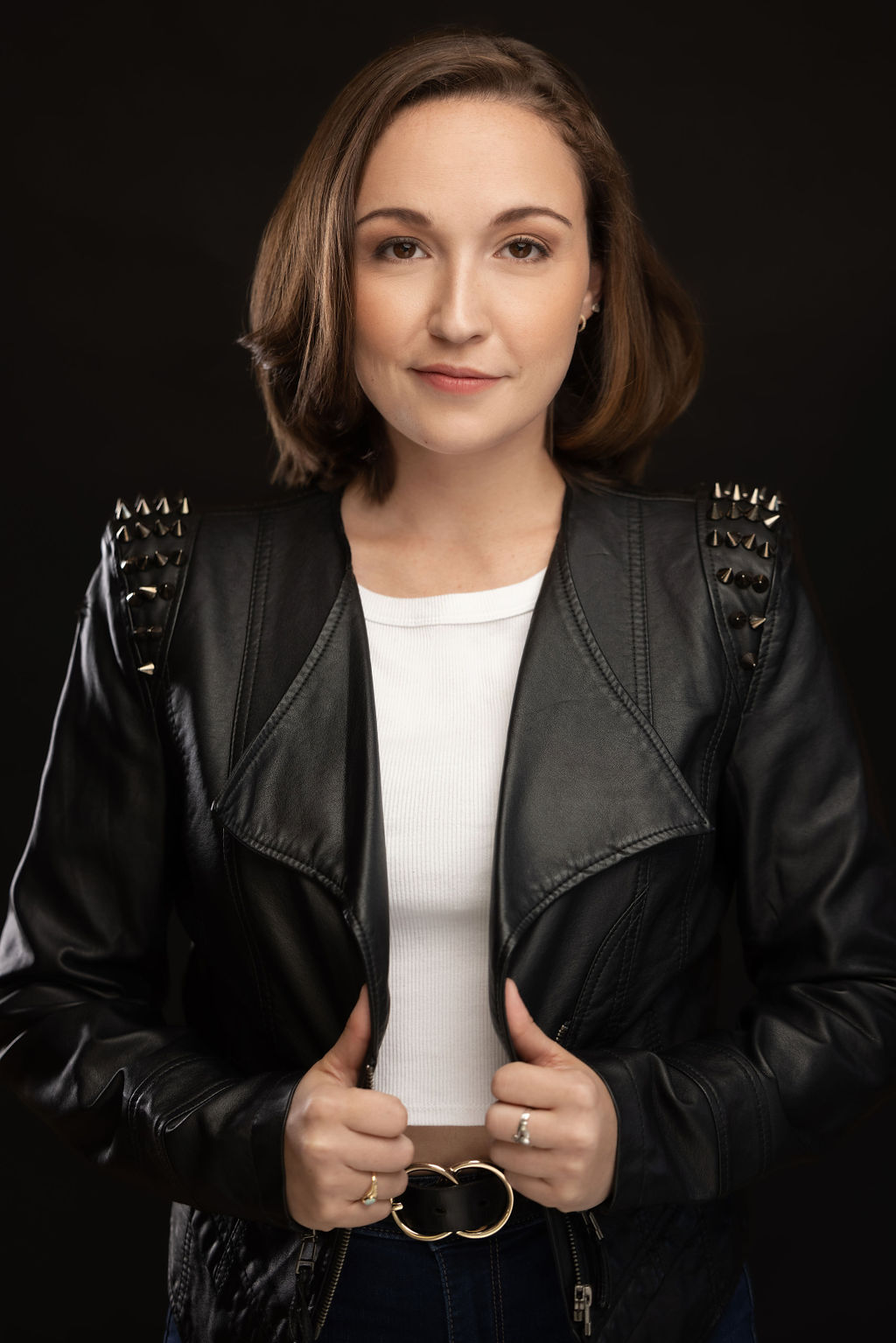 BRITTANY AMBLER
Brittany Ambler plays Rock of Ages' Sherrie in her second role at TheatreZone; previously, she played Ethel Levy in George M. Sherrie, a wannabe actress from a small Kansas town, moves to L.A. to pursue stardom. Brittany relates to her character's innocence. "I think she is naive in the beginning. Trusts everyone, seems a little lost. But through new experiences and new friends, she finds out who she is and becomes more confident." Brittany, too, is from a small town (Bloomington, Ill.) and grew up listening to Rock of Ages music with her parents. Her favorite bands in the show are Journey and Joan Jett & the Blackhearts, whose song "I Hate Myself for Loving You" is in Brittany's repertoire for the show. For Rock of Ages, "I adjust what my voice sounds like. I want the songs to have more of a pop rock sound versus a legit soprano or musical theatre sound." Brittany's career includes roles as Louise in Always Patsy Cline at the Little Theatre on the Square in Sullivan, Ill.; Inga in Young Frankenstein at the Bigfork Summer Playhouse in Bigfork, Mon., and Kelli Mangrum in Hands on a Hardbody at the Colorado Springs Fine Arts Center in Colorado Springs, Col.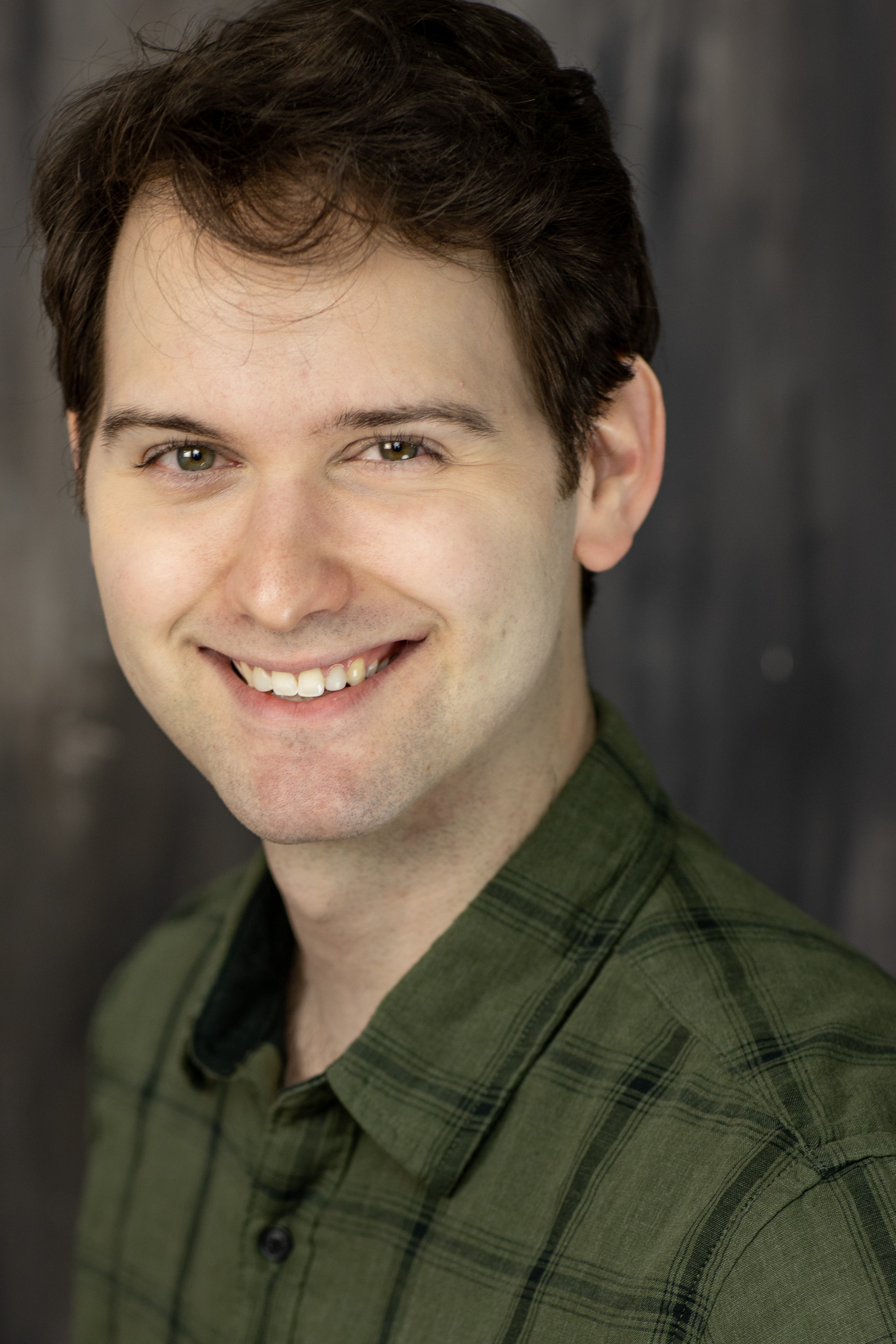 QUINN CORCORAN
Quinn Corcoran returns to TheatreZone for Rock of Ages as Drew, an aspiring rock musician and a character Quinn describes as "a bit of a lovable loser or an outsider who just wants to express the 'epicness' inside of him." Quinn grew up near Reading and Lancaster, Penn. His mother had Styx's greatest hits on CD, which was a favorite band, as well as other heavy metal bands with "a lot of great jams I love." In Rock of Ages, his goal is "to add a bit more grit and awesome riffing into my singing than what's usually asked of the roles I play. The music in this show is a big challenge for singers to live up to the legacy of all the incredible rock vocalists of history." Quinn is also a musician who music directs an after-school children's theatre program. He has been featured in the New York City premiere of Pasek and Paul's off-Broadway James and the Giant Peach at the Atlantic Theater Company, in Jersey Boys at the Maltz-Jupiter Theatre in Jupiter, Fla., and as Billy Cane in TheatreZone's Bright Star.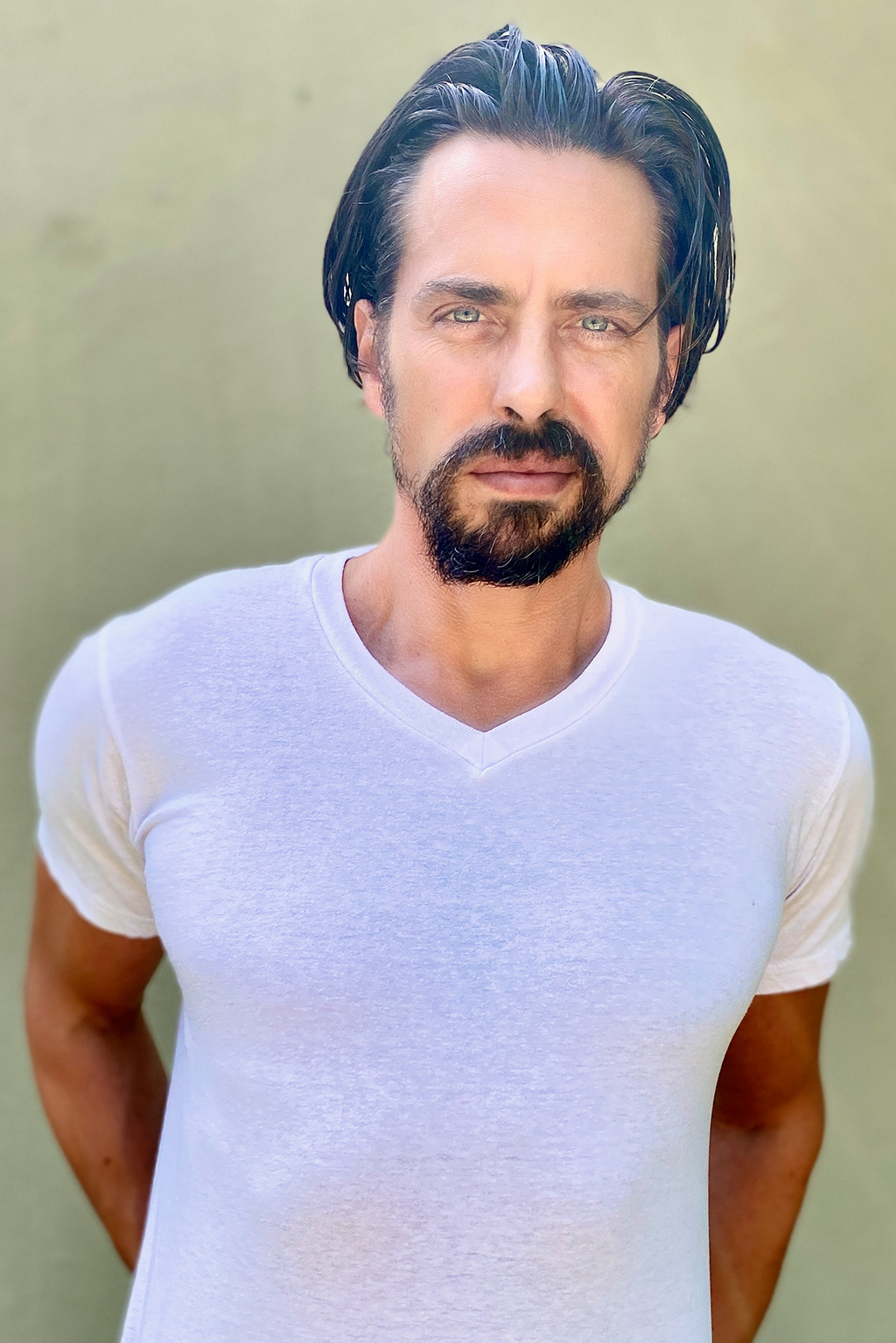 ROBERT KOUTRAS
Robert Koutras plays Lonny, the narrator of Rock of Ages. As Lonny, Robert breaks "the fourth wall," a theatrical device that allows the actor to speak directly to the audience. Robert, based in Hollywood, Fla., grew up in Rochester, N.Y. listening to most of the bands featured in Rock of Ages. "I grew up on 80s rock." A favorite song he sings in the show is REO Speedwagon's "I Can't Fight this Feeling Anymore," which Robert thinks is "hysterical." "I grew up trying to sing like the hair band lead singers before I got into more classical singing. The singing principles are the same and studying classical music and musical theatre made it easier to rock like Bon Jovi." Robert describes Lonny as "… full-on, fun, funny, with a heart of gold." He relates to his character as someone who loves joking and making people laugh. "As funny as Lonny is, he's very serious about what he does, and always finds a silver lining." Robert's acclaimed performances with TheatreZone have included playing King Arthur in Camelot and Jimmy Ray in Bright Star. His own musical, The End, for which he wrote the book, music and lyrics, is currently in development.
Rock of Ages tickets are available at www.Theatre.Zone. The show is performed at the G&L Theatre on the Community School of Naples campus, 13275 Livingston Road, between Pine Ridge and Vanderbilt Beach Roads.