TheatreZone Concert Series
TheatreZone intends to get you on your feet and sing along as the beat continues with four concerts with homages to memorable hit-makers such as James Taylor, Billy Joel and Elton John.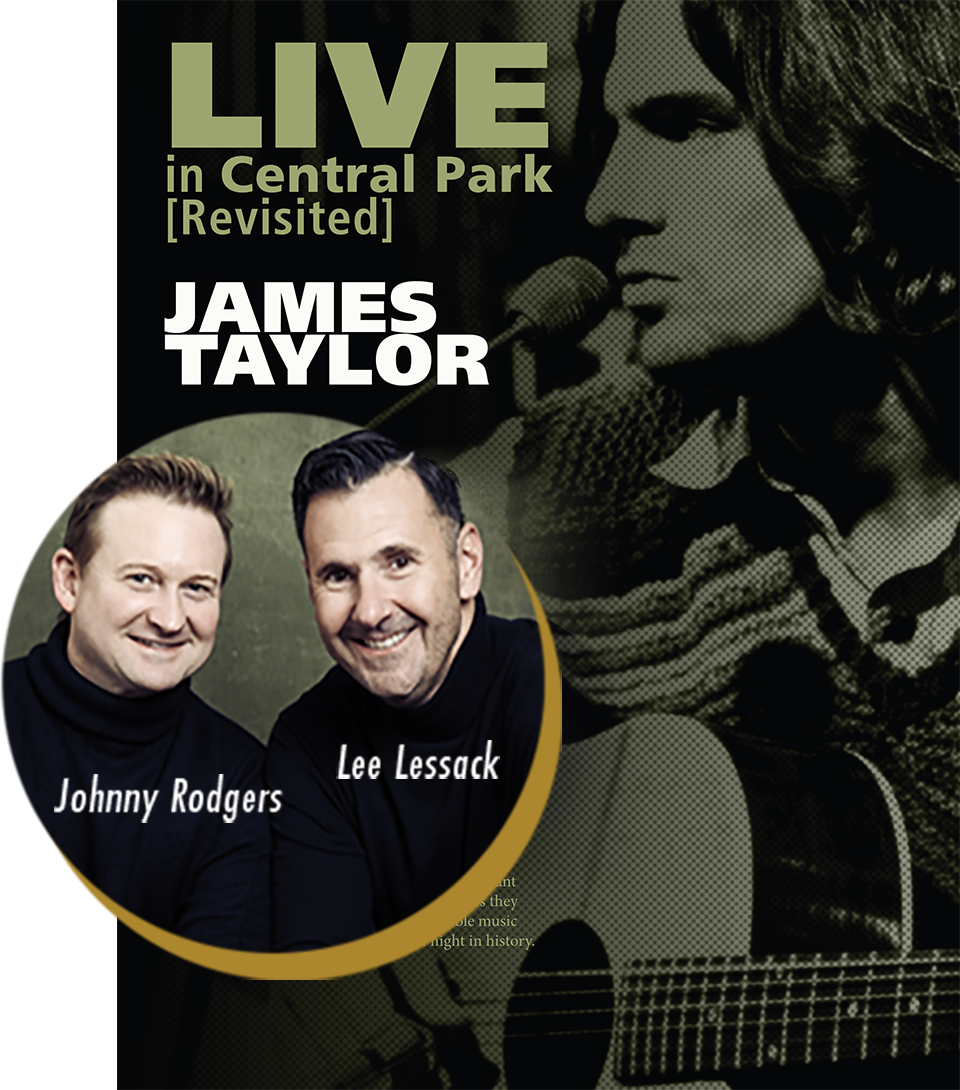 James Taylor: Live in
Central Park, Revisited
January 16, 4:00 P.M. AND 7:30 P.M.
The transcendent harmonies of Lee Lessack and Johnny Rodgers are back at TheatreZone, following their hugely successful 2022 Simon & Garfunkel concert, with an homage to the artistry and indelible music of James Taylor. Relive the moment in 1979 when the renowned musician played live in Central Park. Favorites like "Carolina in My Mind," "Walking Man," and "Sweet Baby James" will all be beautifully rendered by Lessack and Rodgers.